State Tournament
Listed in the National Register of Historic Places since August 8, 1997. The Historic District of Monticello is formed by the commercial district in the center with residential neighborhoods radiating outwards. Six of the seven main roads leading to the town square are nearly identical two lane, tree lined streets with houses of varied architectural styles.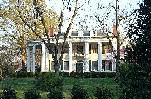 MONTICELLO, Georgia

Zip Code: 31064
Area Code: 706
County: Jasper
Latitude: 33.334965
Longitude: -83.760113
Time Zone: Eastern
Day Light Saving: Y
Elevation: 800 feet
Persons Per Household: 2.77
Zip Code Population: 7964
Counties Area: 370
Households Per Zip Code: 3403
White Population: 5374
Black Population: 2455
Hispanic Population 177
Income Per Household: $39,841
Average House Value: $84,300
Persons Per Household: 2.77
Jasper County Recreation Park Rules:
No Coolers (Coach may have one cooler for the players)

No Alcoholic Beverages

No Profanity

No Pets

Shoes and Shirts required at all times

Children under 12 must have chaperone

No Skateboards or bikes inside the park

No Mechanical Noise makers
District 7 Tournament Schedule Preview
Norcross Americans begin the tournament with a natural away game at Mountain Park vs. the Mountain Park American team.
The Mountain Park tournament director is Terry France
Mountain Park Web Site - click Facilities on the left for park information.
Directions to Mountain Park
Cool Map of Mountain Park's facilities.
2006 Dixie Youth Pee Wee Bracket @ Mountain Park