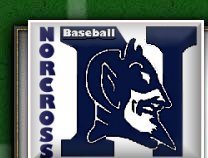 Dave Nelson Photography
All images ©2006 Dave Nelson. All rights reserved.
Visit Dave Nelson Photography where you will find many of Dave's best photographs. These pictures are available for purchase as high-quality prints using SmugMug and EZprints. Most images are available in sizes from "wallet" to 20" x 30" with first class shipping.

If you would like to purchase pictures for uses such as advertising, web site, video, etc. you may email Dave for pricing and terms.

Dave is also available for events or portraits, email photo@davenelson.com for more information.

Privacy policy
walch.biz has created this privacy policy because we value our neighbors, friends and family and recognize their right to keep personal information private. This statement discloses our information gathering and dissemination practices. walch.biz feels very strongly that private information should remain private. We will never willfully disclose personally identifiable information about our users to any third party - ever.

WALCH.BIZ GATHERS THE FOLLOWING INFORMATION:

IP Address
walch.biz's Web servers and forms on the Web gather your IP address to help diagnose problems with our service and to administer our site. This information cannot be traced to an individual user.

Cookies
walch.biz uses cookies for the purpose of storing user info to facilitate the stats credentials. If you are setup to not accept cookies - you will be prompted to enter your userid and password for each access attempt at the stats.

Registration Form
Membership on walch.biz is completely optional. walch.biz's registration form requires users to give contact information (for example, an e-mail address) and a user id.

Online Surveys
At times walch.biz may run online surveys asking for specific contact or demographic information. These surveys are always optional. At times walch.biz may share both the results of, and individual entries in, surveys with the sponsors of the survey. Results of surveys may be shared with partners and advertisers on an aggregate basis.

Message Boards, Polls, and Community Tools
walch.biz provides many venues for member interaction and community, including message boards, online polls, and other tools. In some cases use of such tools (e.g., message boards) may reveal a user's member name or e-mail address. The aggregate result of polls may be shared on the site.

OFF SITE LINKS

walch.biz provides links to other sites. walch.biz is not responsible for the privacy practices or content of these Web.

YOUR PRIVATE ONLINE COMMUNICATIONS

walch.biz believes that members' private communications in e-mail, and instant message-like conversations should remain confidential. walch.biz does not read or disclose private communications unless ordered to do so through a valid legal mechanism such as a search warrant, subpoena, or court order, to protect the company's rights and property, or during emergencies when we believe physical safety is at risk. Please remember that what you write or post in public areas such as chat rooms and message boards is available to all walch.biz members, and in many cases other visitors to the walch.biz site. Also keep in mind that walch.biz is not responsible for what other users may do with private communications you've had with them.

DELETE/DEACTIVATE INFORMATION

walch.biz gives parents and users the following options for removing their information from our database:

1. You can send e-mail to remove@walch.biz. Please be sure to include your e-mail address and name.
2. You can send mail to the following postal address:

    walch.biz
    4259 Allenhurst Drive
    Norcross, GA 30092

CONTACTING US
If you have any questions about this privacy statement, the practices of this site, or your dealings with this site, you can contact us:

1. Via e-mail: info@walch.biz
2. Via postal mail:

    walch.biz
    4259 Allenhurst Drive
    Norcross, GA 30092